---
---
Dr. Edmund J. Gleazer Jr., for whom Graceland's Edmund J. Gleazer School of Education is named, passed away July 31, just days short of his 100th birthday. Gleazer had a tremendous influence on Graceland.
---
---
He graduated from Graceland in 1936 and became Graceland's youngest president in 1946, holding that mantle for a decade. But it was in 1957 that Ed (as he liked to be called) found his true calling. He became Executive Director of the American Association of Junior Colleges, and during the next 25 years, he shepherded the phenomenal growth of community-based education in the United States. Dr. Gleazer believed that the community college system could promote "peace through education" and began to incorporate the importance of "lifelong learning."
Edmund Gleazer was born Aug. 24, 1916, in Philadelphia, the son of Edmund J. Gleazer Sr. and Jane Hunter Laurie Gleazer. His father, an Irish immigrant, was an excellent preacher and an apostle for the Community of Christ. Edmund Jr. continued in the ministry for the church, serving as Graceland's president. He remained faithful and often was found singing the hymns with gusto in his San Francisco home at The Carlisle Senior Living Community.
Survivors include his children, Allen Gleazer, John Gleazer and Susan Gleazer Uhlmann, his grandchildren, Brian Nichols, Scott Nichols, Andrew Glikin and Renee Uhlmann, and his three great-grandchildren. Other survivors include his sister-in-law, Evelyn Guenther, three nieces and three nephews.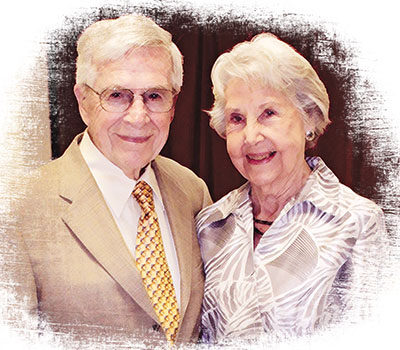 He is preceded in death by his wife of 75 years, Charlene Allen Gleazer, his daughter, Sandra Gleazer Johnson, and his two sisters, Ruth Gleazer Marquette and Eleanor Whiting.
---
---
"In the recent history of American higher education, only a few names emerge as having made a greater impact for students and educators alike than Edmund J. Gleazer. His work with community colleges and the term he served as President at Graceland are both noteworthy and inspirational. After leaving Graceland, much of his work informed and influenced all educators associated with community colleges, since he was one of the primary architects during their formative stages. That work remains essential and influential today, and is a reflection of his lifelong commitment to helping students of all ages learn and improve themselves. His contribution and service should never be forgotten."
- LEE BASH
Dean, Edmund J. Gleazer School of Education