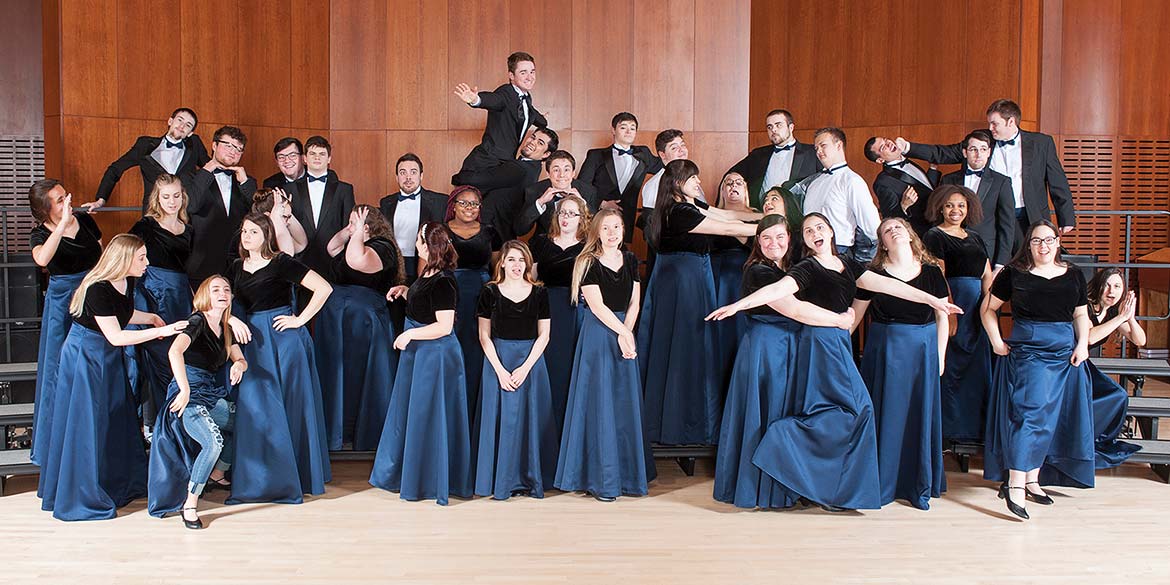 TAKING THEIR SHOW ON THE ROAD
THE 2018 ARDYCE KOONCE HONORARY CHOIR TOUR
The 2018 Ardyce Koonce Honorary Choir Tour was comprised of singers from Graceland's Concert Choir and Chamber Singers. Conducted by Professor Sara Blessing and accompanied by Professor Jack Ergo, the choir embarked on a two-week trip with performances at several Community of Christ congregations and other venues in Missouri; Kentucky; Ohio; Pennsylvania; Washington, D.C.; Indiana and Iowa. The tour group had some fun along the way with activities at each destination, such as the St. Louis Arch and Museum, riverfront cruise, escape room adventure, scavenger hunt, Broadway shows in NYC, sights in Washington, D.C., and even zip-lining. It was a memorable trip made possible through the generous support and hospitality of donors, alumni and friends.